At My Brother's Keeper, we view service as a privilege and a joy, not an obligation. When families trust us in their time of need, they give us a beautiful gift: the humble acceptance of our help.
More than 5,000 volunteers of all ages and backgrounds come to My Brother's Keeper each year to experience this privilege of service. What our volunteers receive in return is life-changing: a profound appreciation for the blessings they have and a sense of fulfillment that comes from helping others in Christ's name.
We also have a special emphasis on student-volunteering because today's students are tomorrow's leaders. About 1,500 students from 100 schools volunteer at My Brother's Keeper each year.
Dartmouth: (774)–305–4577
Easton: (508) 238–7512
---
furniture pickups & deliveries (with our staff)
clean furniture and appliances
carpentry / light furniture repair
test electrical items
sort household items and linens
assemble boxsprings, including cutting fabric & sewing
---
make food deliveries
pack food boxes
pack fresh produce, dairy, and personal hygiene bags
pick up food from the Greater Boston Food Bank and other donors
---
make Christmas deliveries
select & wrap Christmas gifts
assemble Christmas gift baskets
prepare meals for volunteers
---
administrative help
building maintenance
help with special events
And many more!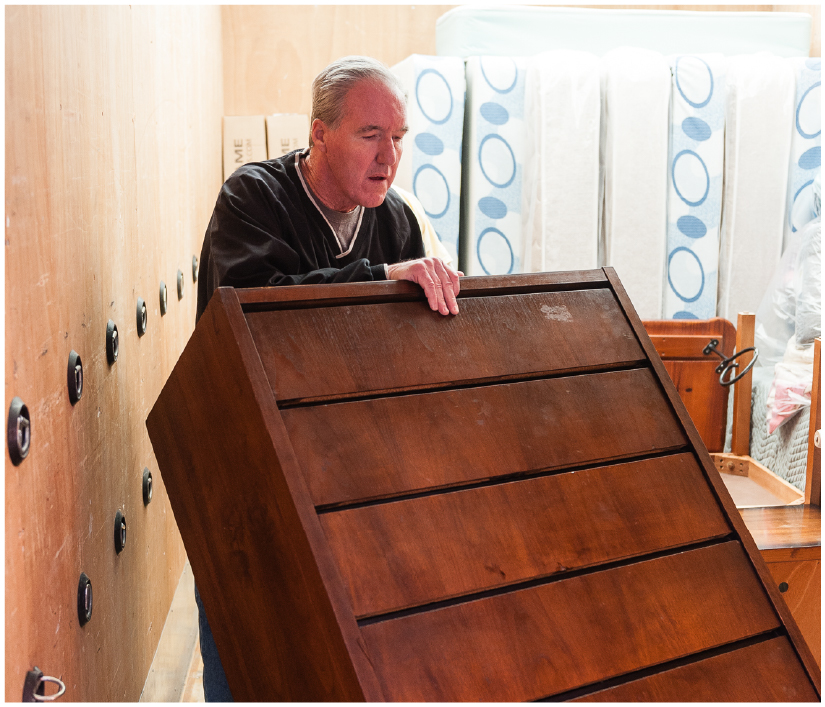 Here's why some of our volunteers enjoy helping at My Brother's Keeper
---
"I like the other volunteers. They're all different ages and from all different backgrounds."
"It's very direct and personal. I like meeting the people we serve and seeing their gratitude, especially when we give them the crucifix."
"I always feel welcome at My Brother's Keeper. It feels like a family and I'm a part of it."
---
---
"It's flexible. My volunteer schedule can change as my life changes."
"I always feel good when I leave, like I really made a difference."
---
Not everyone has the time or the ability to come to My Brother's Keeper to volunteer. Many supporters have found other creative ways, though, to be a part of our work.
---
Collect linens & household items through your church
Help your kids organize a neighborhood food drive
Donate personal hygiene products
Become a monthly donor
Offer your professional services
Apply for a grant from your employer's corporate foundation
Request donations to My Brother's Keeper in lieu of flowers or gifts
Participate in our events
Sponsor a family in need of gifts at Christmas
Knit hats & scarves as gift for our Christmas program
Tell others about our work
Pray for the success of My Brother's Keeper
---